Commander 2015 Available
The new Commander decks are here and in stock! Full decklists are on the mothership.
We've got a great price on these decks, $29.99 each, $10 off if you get all 5 for $139.99.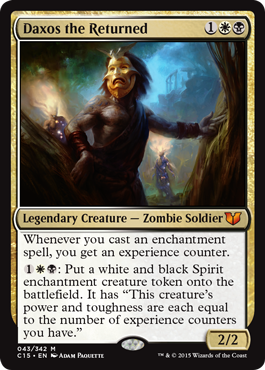 All the new enemy colored commanders look awesome! I am a huge fan of the new Orzhov Commander, Daxos the Returned. Having just left Theros, being able to pump out enchantment creatures for three mana seems crazy!
Let us know on Twitter who your favorite Commanders are with #MTGC15!